Dog Day Training Program
Next Session Begins January 18th, 2023.
We will begin assessments for the next session of the program the week of February 27th, 2023. Please check back for more information then.
Do you have an unruly adolescent dog in and out of the house?
Does your dog need to get out of the house more regularly?
Are you short on time for getting your dog trained? 
Dog Day training is a great option for busy families and professionals that want a well-mannered four-legged family member and want to get a jump start on training. 
If you'd like to take them to the park for walks, go to the kids' ball game, and hang out at an outdoor café. This program will allow a professional dog trainer to build the desired behaviors you dream about without the frustration you may experience trying on your own.
This program is NOT for dogs with behavior challenges such as separation issues, aggressions towards dogs, people, or other things.
You will be involved in the process by reinforcing behaviors we've worked on with weekly check-ins and videos and private monthly training sessions with the trainer. The goal is progress, not perfection, and working as a team with the trainer, you, and your dog. 
The skills covered in our day training program for puppies 6 months through adult dogs are:

Walking on a loose leash

Coming when called

Polite greeting of people

Leave-it and drop-it

Hanging out in public settings calmly

Wait and stay

Socialization with dogs and people
Follow the steps below to get started!
Book A Consult
Schedule a 60-minute private lesson. This lesson is designed for the trainer to assess the dog, start training, and for the owner to get to know the trainer. (Fee: $155) *You are not locked into doing day training or future services. This is a one-time only fee. 
(If there are no assessment slots open, please email )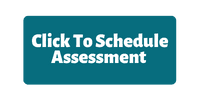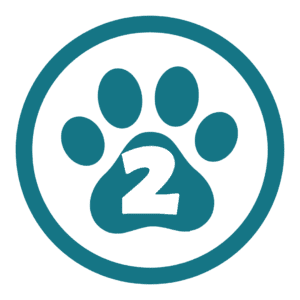 Pick Your Package
Pick a package that fits your dog's training needs with the guidance of your trainer.
Book Your Sessions
These sessions will be done once or twice a week for maximum benefit. The private lesson is to be scheduled towards the end of the package for the owner(s), trainer, and dog to meet to work on skills together.
What To Expect
You will receive video snippets of what your dog worked on each session. In addition, your trainer will provide video content on how to continue working on skills with your dog in-between sessions for even more benefit.
Package Options
SELECT YOUR PACKAGE
3-month STAR package
Our STAR package is a great option for… and includes one day a week of full-day training at our facility along with the following:
3 months of full-day, drop-off training once per week with our expert trainer

Video snippets of each training session to see our proven training techniques in action

Monthly one-on-one consultation with your trainer for customized support and to ensure training proficiency at home 

Weekly check-ins via phone or email to answer questions and provide additional support when your dog is home with you

 3 months of access to our exclusive online Facebook community to provide you with ongoing support
Tuition: $2597   
3-month PREMIER Program package
Our PREMIER package is a great option if you want to fast-track your dog's training and solidify your training in various environments. It includes 2 days of full-day drop-off training at our facility and the following:
3 months of full-day, drop-off training twice per week with our expert trainer

Video snippets of each training session to see our proven training techniques in action

Monthly one-on-one consultation with your trainer for customized support and to ensure training proficiency at home 

Weekly check-in to answer questions and provide additional support when your dog is home with you

 3 months access to our exclusive online Facebook community to provide you with ongoing support

3 off-site training excursions with your trainer at agreed upon locations to solidify your training on the road
Tuition: $4397  
For more information, e-mail