Upcoming Workshops
Upcoming Seminars
Education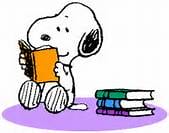 Education is a big part of For Your K9, dog training has changed so much over the last few decades and is continually evolving. Our seminars are to continue the learning process for pet owners and dog training professionals.

In the last few decades the scientific studies of canine behavior has taken off dramatically, and there has been an explosion of new knowledge available to us. Providing more positive methods for training our beloved companions.
Seminars
Learning is the cornerstone at For Your K9. We are always learning from top competitors and educators in dog sports and behavior specialists. We invite a wide variety of speakers to share their knowledge and philosophies on a number of topics. Plans are always in the works to bring you the latest in dog training and behavior.
Workshops
At For Your K9, we are always striving to learn more about dogs, and we want to share this information with you. Our knowledgeable instructors present programs designed to enhance special skills or address specific behaviors. Whatever your interests, we try to meet your needs and expand your understanding about our canine companions. Each workshop can be all day, half day or anywhere in between.