Happy Thanksgiving From All of Us at For Your K9
We are happy to offer Black Friday Specials for 2020!
Puppy Package Includes: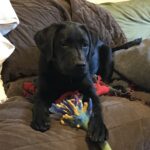 6-week Puppy Class
RegularCost: $180
2 – Group Zoom Sessions
Regular Cost: $150
Invitation to the For Your K9 Puppy Facebook Group – Bonus
In the bi-monthly zoom calls and FB Group, we will give training tips and information to support what your learned in class,  answer questions, help resolve issues that may come up, or just provide support as your pup grows and develops.
Black Friday Special: $300 – Savings of $30 plus bonus training and trip on the FB page.
Tricks Package Includes:
4 weeks of virtual tricks training –
Regular Cost: $120
1 in-person private for 1 hour
Regular Cost: $90
Black Friday Special: $180 – Savings of $30