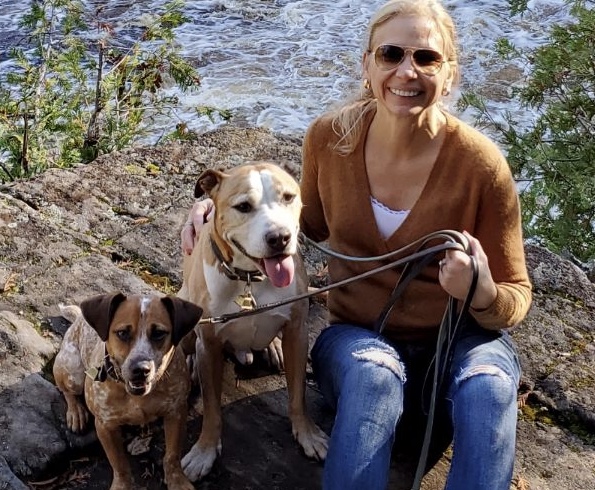 Joyce Pedicini
Joyce Pedicini is a canine conditioning specialist who teaches and holds workshops at For Your K9. Helping people and their dogs learn how to live happy, healthy and long lives together is her favorite part of working here, in addition to watching owners bond with their pups.
A vet-tech for over 30 years (most of which have been in emergency room medicine), Joyce is certified in Canine Massage and enjoys training her own two dogs, American Pit Bull Terrier Pauly and Jack Russel Terrier/Australian Cattle Dog Howie, in Barn Hunt, Agility and Dock Diving.
In her spare time, Joyce usually finds herself at dog-related activities such as training sessions, trials and meets. She enjoys spending time with her family, which now includes three grandchildren, at their Wisconsin cabin.