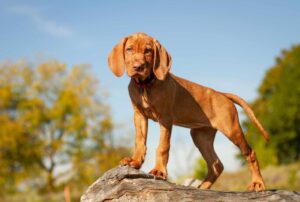 Are you wanting to do more "real world" training with your dog? Wanting to proof your dog on things with the eye of one of our expert trainers? We are excited to offer more advanced and life skills and manners classes. Check out more options below!
Does your dog not come when called? Are you wanting to do more off leash adventures with your dog? Join Liz for this drop-in on how to build a rockstar recall where she will discuss the importance of recalls, how to troubleshoot problems with your recall and implement fun and engaging recall games.
Does your dog bark at other dogs? Is going for a walk a stressful ordeal? Over stimulation, anxiety, stress and just plain adolescence are just some causes of excitability. This class concentrates on helping your excitable or distracted dog focus on you.  It gives both of you the skills on how to handle situations that come up in real life environments.
Do you like taking your dog for a walk or does your dog take you for a walk? Does your dog pull on leash and you have no idea how to get it to stop?  Loose leash walking is a great skill to teach your pet. Join Liz for this drop-in on troubleshooting and building an enthusiastic loose leash walk with your dog.
If your dog is reactive, please email Liz at before signing up.
C.L.A.S.S., a.k.a. Canine Life and Social Skills, is an educational program to promote training focused on the use of positive reinforcement and to strengthen relationships
between humans and their canine companions. C.L.A.S.S. is a three-level evaluation for dog owners to demonstrate the real-life skills of their dogs. 
Developed by the Association of Pet Dog Trainers (APDT) C.L.A.S.S. is based on input from both dog owners and non-dog owners, shelter workers, and professional dog trainers. C.L.A.S.S. benefits pet owners, dogs, and everyone in the community! 
Has your sweet puppy gone missing? Has a naughty teenage dog taken over? Does your young teenage dog forget their name? In this 3 week class you will learn how to survive adolescence and how to better communicate with your young dog. This class is for dogs 5 months – 30 months.
Is impulse control a rare occurrence? Whether you have a young dog, a rescue dog, or just highly excited dog. This weekly drop-in class will cover everything needed to teach your dog self-control and how to appropriately respond to external stimuli. This is for dogs of any age. No dogs with aggression issues please.
Does your puppy need more socialization with other puppies?  Do you need to build his confidence? Then this one hour session is for you.  This drop-in class will continuing working on the skills you learned in Puppy Class.
This is for puppies between the ages of 10 weeks and 5 months old.
You MUST sign up before attending this class.
Prerequisite:  You must bring your vaccination records if you have not attended classes at For Your K9.
Looking to explore new areas or forest preserves with your dog? Want to touch up on your trail manners and practice real world recalls with the help of an experienced Trainer & Hiker? Join Liz for a chance to do all of those things and more. Each walk will be at a new location and will be sent to you the week before with a list of items to bring with you. 
This is for students who have taken at least one of the following: Basic Obedience, C.L.A.S.S., or CGC/Therapy Dog Prep.
Unfortunately, at this time we cannot accept dogs who are reactive for these walks. If you are unsure about how your dog might handle the walks, please contact Liz at